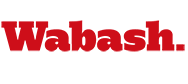 Mauri Ditzler Named 13th President of Monmouth College
by Jim Amidon

May 9, 2005

The chief academic officer at Wabash College was named today the 13th president of Monmouth College in Monmouth, Illinois. Mauri A. Ditzler, a 1975 Wabash College graduate, was named the new president in a press statement released by search committee chairman David Byrnes and board chairman David Bowers. Ditzler replaces Dr. Richard F. Giese and will begin his duties on July 1.

"I am delighted for Judi and Mauri, but regret, personally and professionally, his leaving Wabash," said Wabash President Andrew T. Ford. "In his six years as Dean of the College, he has had an extraordinary impact on every aspect of life here. His unfailing optimism, good humor, wise judgment, and boundless energy have made a difference in everything we do."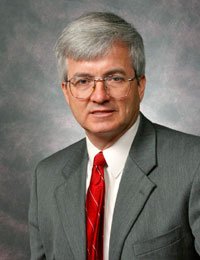 Ditzler returned to his alma mater in July 1999 when President Ford named him Dean of the College. In his six years at Wabash, Ditzler helped conceive and secure funding for the $20.8 million Center of Inquiry in the Liberal Arts; helped author and implement the College's strategic plan, "Defining Effective Liberal Arts Education for the 21st Century;" oversaw a successful accreditation review by the North Central Association; helped establish and fund short-term, international immersion learning programs for Wabash students (with no personal charges) tied to their classroom work; hired roughly 40 percent of the current faculty; and secured a $1 million Lilly Endowment grant to develop Indiana-based programs.

"I knew ever since his first day here that Mauri has all the tools to be a superb college president, and I knew he wanted to assume that position some day," added Ford. "I had hoped again this year, as I had so often before, that Wabash would have him for another year but, alas, our time has run out."

As an undergraduate at Wabash, Ditzler double majored in chemistry and speech, was graduated summa cum laude, and was elected to Phi Beta Kappa. He was also selected to give the commencement address at his graduation.

He earned his Ph.D. in analytical chemistry from Duke University in 1979, where he earned dissertation fellowships from the National Institutes of Health and the American Chemical Society. He began his teaching career at the College of the Holy Cross in 1979, earning full professor in 1992. He chaired the Chemistry Department at Holy Cross from 1987 through 1993, and directed the college's Honors Program in 1993-94.

He moved into administration in 1994 when he was named Dean of Arts and Sciences at Millikin University in Decatur, Illinois. He also served Millikin as its Acting Vice President for Academic Affairs in 1998-1999.

Since arriving at Wabash in 1999, Ditzler and his wife, Judith, have been involved in a range of community activities. Mauri is an Elder and Worship Leader at First Christian Church in Crawfordsville, where Judith is the choral director. Mauri is also Board member for the AHEAD Coalition and is a member of the Montgomery County Higher Education Commission.

Ditzler is the second Wabash dean in the last three years to rise to a college presidency. Paul Pribbenow, former Wabash Dean for Advancement, is in his third year as president of Rockford College in Rockford, Illinois.

A national liberal arts college located in western Illinois, Monmouth College was founded in 1853 as a coeducational Presbyterian academy. With a student body of just 1,300, the Monmouth education is characterized by close interaction with faculty, immersion in general education, a rich residential life experience and a focus on developing personal responsibility.

Amidon is Wabash College's Director of Public Affairs and College Secretary.





For more information see: