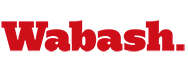 Greg Jordan Dies in New York City Home
by Howard W. Hewitt

April 24, 2005

Greg Jordan, a 1978 Wabash College graduate and one of the nation's top interior designers, died Wednesday in his New York City home. The 48-year-old designer to celebrities and socialites died of a heart attack, according to a publicist for his company.

His mother, Patricia, told the New York Times in a story published Sunday, the heart attack stemmed from advanced coronary artery disease.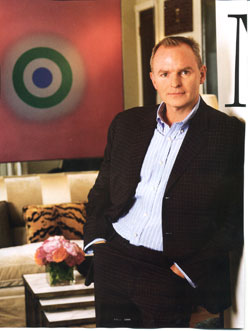 Jordan, a Monroe, La. native and Wabash English major, started his business in 1983 and expanded to Los Angeles just last year, according to the report of his death in the Los Angeles Times.

His client roster included basketball great Pat Riley, actress Ashley Judd, and Blaine Trump, wife of Donald Trump's brother. He had recently worked for Larry David of HBO's "Curb Your Enthusiasm."

InStyle magazine design editor Jacqueline Goewey told the L.A. Times that Jordan was known for designing "very high-end, traditional looking interiors, impeccably done."

"Everyone always says that they make rooms that can be lived in, but lots of people don't," she said. "In Greg's rooms, no matter how luxurious the fabrics, how precious the furniture, it was all meant to be lived in. Put your feet up."

Architectural Digest featured Jordan three times, most recently in January. The magazine listed him as one of 30 "deans of design."

Survivors include his mother, Patricia Jordan, and a brother, Jeffrey.

Jordan's comments about his design style will be featured in the spring issue of Wabash Magazine.




For more information see: