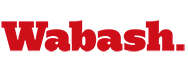 Alumni Gather in Support of the Little Giants
by Michael Warren

March 8, 2005

A small group of alumni gathered in Clearwater Beach, FL on Sunday evening (March 6) to welcome the Wabash baseball squad as the team begins its spring break trip. That afternoon the Little Giants opened their 2005 season with a doubleheader sweep of Wisconsin Lutheran and following the games the team joined some alumni and friends already assembled for dinner. This dinner, organized by Mark Spence '78 and Shawn Crane '81, allowed great interaction between the student athletes from Wabash today and our alumni. This interaction is great for both sides, but especially beneficial for our alumni who live that far from campus as it is not often they get the chance to hear about Wabash from a students perspective.

The support from our alumni must have been helpful as the team went out on Monday and completed another doubleheader sweep. This time downing Monmouth College to open the season 4-0. Thanks to Mark and Shawn for organizing the evening and for the other alumni and friends who were able to attend.