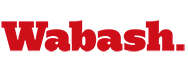 Kinsey Institute Art Exhibit Opens in Fine Arts Center
by Adam Hawkins

March 1, 2005

Get directions to Wabash College Fine Arts Center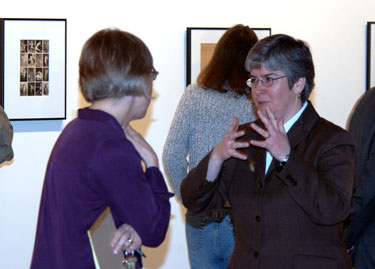 Wabash students, faculty and community members strolled through the Fine Arts Gallery Monday night – perhaps shocked, maybe provoked or embarrassed, but probably not indifferent.
Catherine Johnson-Roehr from the Kinsey Institute at Indiana University visited Wabash to mark the opening of an exhibit of selections from the Kinsey Institute art collection. The art collection started with Alfred Kinsey's research in human sexual behavior and includes artifacts, photographs, paintings, and other trinkets acquired or donated during his research.
Johnson-Roehr, the curator of art at the Kinsey Institute, prefaced the art by giving brief background on Kinsey's specific research. She continued her presentation by showing slides of a variety of the pieces now held at the institute.
The art collection itself, which holds more than 100,000 photographs, sculptures, and rare trinkets depicting sexuality, started during Kinsey's travels around the world while he was collecting data for his research.
The fame of his studies and the royalties he made from his book enabled Kinsey to travel and broaden his research by employing his masterfully created questionnaire to subjects from various cultures, Johnson-Roehr said. Kinsey's research has spawned an entire new world of academia that now studies the sexual patterns of all living creatures, and carries the findings to other realms of science.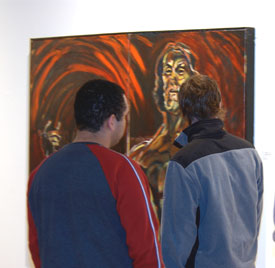 Kinsey, who was a professor of biology and entomology at Indiana University, began polling students in 1938 to study human sexual behavior. Despite outrage around the country due to the taboo subject, Kinsey's research gained world fame when he published his findings in two best-selling volumes entitled Sexual Behavior of the Human Male and Sexual Behavior of the Human Female.

As he traveled the world, individuals interested in his work began to offer him photographs, trinkets, and other works of art connected with human sexuality. As a result, the Institute for Sex Research started collecting the items, and later developed an entire department devoted to the art collection.

The Kinsey art exhibit at Wabash is the product of over a year of discussion and preparation. The pieces on display now are divided into two categories. One section of the exhibit houses historical depictions of human sexuality through photographs, erotic comic books, and even old movie posters. The other half of the exhibit displays work from contemporary artists with several oil-on-canvas pieces and a few sculptures.

From traditional and commercially produced photographs to abstract modernism, the Kinsey Institute's collection offers a unique opportunity for Wabash students to examine the representations of sexuality in the history of global culture. Students from a class taught by Prof. Elizabeth Lee, have each picked a piece from the exhibit to analyze. They will give presentations later in the semester on their findings.

The exhibit will remain open until Saturday, April 2. Special hours for the exhibit are Tuesday through Saturday, noon to 4 p.m.

Hawkins is a staff member of The Bachelor, Wabash College's student newspaper. Photos by Bachelor's Jeff Sostak

In photos:

At top: Johnson-Roehr talks with art professor Elizabeth Lee

At lower left: Wabash students look at one of the paintings from the exhibit




For more information see: