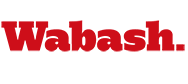 Oberlin Basketball Game Tonight
by Howard W. Hewitt

December 1, 2004

The Little Giants basketball team has a busy schedule. And a scheduling change has made it even busier.

A game has been added for tonight, Dec. 6, due to a request from Oberlin College.

The Little Giants were scheduled to face Oberlin Dec. 19 but the school's final exam period begins Dec. 18. A mutual date of Monday, Dec. 6, was reached.

The Monday game begins at 7 p.m. at Chadwick Court.

After Monday's home game the Little Giants will take the week to prepare for the Dec. 10-11 Pete Thorn Invitational. The tournament opens Friday with Marian vs. Wheaton at 6 p.m. and Wabash vs. Wisconsin-Platteville at 8 p.m.

Saturday's consolation game will be at 1 p.m. with the championship at 3 p.m.

The team will then be off until the Dec. 29-30 Centre College Tournament at Danville, Kentucky.