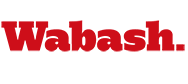 Butler University Orchestra and Chamber Dance to Present Brave New Whirl
by Karen Handley

September 21, 2004

Get directions to Wabash College Fine Arts Center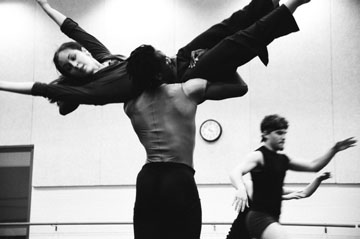 CRAWFORDSVILLE, Ind.— Wabash College's Visiting Artists Series will present the Butler University's Composers Orchestra and Chamber Dance on Thursday, September 23 in Salter Concert Hall in the Fine Arts Center. The performance starts at 8 p.m. They will present Brave New Whirl.

The Butler Composers Orchestra and Butler Chamber Dance pair up to present a lively evening of new music and dance performed by Butler University students and staff. The performance will feature pieces that reflect the experimental aesthetic and bold innovations in the late 20th century.

Seating for Visiting Artists Series events will be by general admission, though free tickets are required for Visiting Artists Series programs

Contact the Fine Arts Center Box Office by email at boxoffice@wabash.edu; phone: 765-361-6411; or by mail at Fine Arts Center Box Office, Wabash College, P.O. Box 352, Crawfordsville, IN 47933-0352. Box Office hours are Monday through Friday, 8:30 a.m. to 12 noon and 1:30 to 4 p.m. The box office will open 90 minutes before curtain time for Visiting Artists events. Tickets not claimed at the Box Office 10 minutes prior to curtain will be released to the general public.