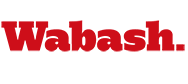 Wabash Alum Named Inspector General for the GPO
by Jim Amidon

February 26, 2004

Marc A. Nichols has been named Inspector General (IG) of the United States Government Printing Office (GPO) by Public Printer of the United States Bruce R. James. As such, he will be responsible for conducting and supervising audits and investigations relating to GPO; recommending policies to promote economy, efficiency, and effectiveness in GPO operations; and — in the words of the Federal law establishing GPO's IG —"providing a means of keeping the Public Printer and the Congress fully and currently informed about problems and deficiencies relating to the administration and operations of the GPO." The appointment is effective March 17, 2003.

Nichols brings to the position a strong background in litigation. Prior to his appointment as IG, he practiced law with Hall & Evans, L.L.C., in Denver, CO, litigating matters in both Federal and State courts relating to insurance, products liability, employment discrimination, environmental lawsuits, and other matters. Nichols also practiced law as a senior associate with Culpepper & Martin, P.C., in Denver, where he represented clients at both the trial and appellate levels in actions relating to commercial disputes, real estate, insurance claims, criminal cases, and administrative proceedings.

He also practiced as an attorney with Qwest/U.S. West Communications, Inc., in Denver, working as part of its State Regulatory Litigation Group.

In announcing Nichols's selection, Public Printer James said, "We are extremely fortunate to have found an individual of Marc's caliber to serve as Inspector General for the GPO. I have great confidence that he will ensure our operations are conducted economically and efficiently, and in full conformance with all applicable Federal laws and regulations, as we transform the GPO into a 21st century agency."

Nichols is a member of the American and Colorado Bar Associations and is admitted to the U.S. District Court for the District of Colorado and the U.S. Court of Appeals for the Tenth Circuit. He holds a J.D. from Washington and Lee University School of Law and earned his B.A. from Wabash College.

Nichols is no stranger to Capitol Hill, having worked as a legislative aide to former Rep. Richard Zimmer from 1992-93. He also worked for Chemical Bank (now JPMorgan Chase) as a securities banker in New York and London.

Headquartered in Washington, DC, the GPO has 3,000 employees in 30 locations nationwide. It is responsible for the production and distribution of information products and services for all three branches of the Federal Government. In addition to its own production facilities, the GPO maintains a pool of 13,000 private sector vendors throughout the country to produce print and other information products for the Federal Government ranging from Supreme Court decisions to IRS tax forms and crop reports for the Department of Agriculture. The GPO also distributes Government publications to the public via a sales program and through a nationwide network of more than 1,200 Federal depository libraries.