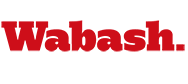 The Life of John Henry Cardinal Newman to be Presented at Wabash
by Karen Handley

February 3, 2004

Get directions to Wabash College Baxter Hall

Crawfordsville, Ind. ---The Wabash College Newman Center announces the visit of Father James Bates, who will lecture on his work on the life of John Henry Cardinal Newman. The talk will take place on Thursday, February 5 at 7:30 p.m. in Lovell Lecture Room in Baxter Hall on the Wabash campus.

Newman Centers on college campuses across the United States are named in Cardinal Newman's honor.

Father Bates, a retired priest from the Lafayette, Ind. Diocese, graduated from the University of Notre Dame and holds a degree from the Georgetown University School of Law. After two years of military service and three years of legal practice, Bates entered Mount St. Mary's Seminary in 1963. Father Bates has served Ball State University and Our Lady of Grace parish. He is the past president of the Friends of Newman and has advocated Cardinal Newman's canonization for over 20 years.

Father Bates' presentation is free and open to the public.