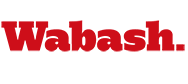 Jazz Combos and Brass Ensemble to Present Concert
by Karen Handley

November 18, 2003

Get directions to Wabash College Fine Arts Center

CRAWFORDSVILLE, IND. —The Wabash College Brass Ensemble and Jazz Improvisation Combos will present a fall concert on Thursday, November 20 at 8 p.m. in Salter Concert Hall in the Fine Arts Center.

Under the direction of Judd Danby, assistant professor of music at Wabash, the Brass Ensemble will perform works from the 17th, 18th, and 19th centuries. The two jazz combos will perform well-known jazz standards by Herbie Hancock, Tadd Dameron, Sonny Rollins, John Coltrane, and Thelonius Monk.

Admission to the concert is free. The public is cordially invited.