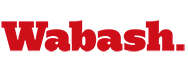 No Secret About It
by Ryan Horner

April 15, 2019

Dr. Frank '82 and Lisa Kolisek will be the first ones to tell you: they feel like they just finished paying tuition at Wabash. Their two sons, Jake '11 and Charlie '14, are recent graduates, not to mention their daughter Kelsey who is a '16 graduate from Denison.

And yet in addition to a five-figure annual leadership gift to the Annual Fund for the duration of the campaign, they have also just committed an unrestricted estate gift of $1 million to the College as part of the Giant Steps campaign.

"There's an opportunity; there's this swell of energy like never before," says Frank. "It's reinvigorating. We wanted to give, but more than that, we wanted our gift to make another family think, 'Wait, can we do that too?'"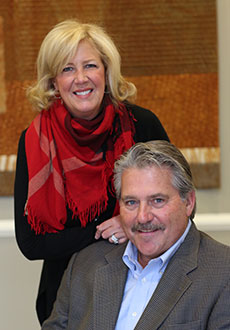 As members of the Campaign's Executive Cabinet, Frank and Lisa have seen the energy firsthand at Red-Letter events around the country in support of the Giant Steps campaign.
Lisa laughs when she talks about the momentum you can feel at these events. "I've always known Wabash alumni were a little different, a little more enthusiastic than most. Giant Steps has proven that again."
But she's also been moved to see other parents buy in. "They've seen their young, sometimes unsure sons grow into successful men going into the world with confidence. I know we did. They want that for other young men, too."
The Koliseks' gift brings Wabash closer to its $225 million campaign target. While Frank and Lisa say they haven't worked out the final details yet, they are making their gift unrestricted. "We trust the College's leadership," says Frank. "We trust the people making the decisions, and we want Wabash to be able to act boldly. Unrestricted gifts do that."
Lisa says they don't see a downside to an unrestricted gift. "We still have the option to restrict some part of our gift toward a passion project in the future. But for now, we want to make our impact as large as possible."
"Frank and Lisa have been outstanding partners since the outset of our planning for the Giant Steps Campaign," said Wabash President Gregory Hess. "They are such wonderful, genuine people who care deeply about Wabash and its mission; they've seen the difference it made in their sons. Their unrestricted gift will provide agility and allow the College to support a program or project that will have a significant impact on students."
"I've always felt like Wabash is the best-kept secret," says Frank. "Giant Steps, for me, has been about telling that secret loud and proud. This is who we are. This is what we do. There's no secret about it."
Frank is a member of the Board of Trustees and chairs the Admissions and Marketing committee. He is an Indianapolis-based and internationally-recognized total joint surgeon with OrthoIndy who specializes in the treatment of hip and knee arthritis. Lisa is a registered nurse who retired after the birth of their second child. She has served on various community and educational boards.
Frank and Lisa feel the campaign is the perfect opportunity to secure Wabash's future as it heads into its bicentennial.
"We want the College to hit its targets. We want the impact to be huge. The time came for us to do our part, and we're happy we did."
For more information, including the College's progress to date and ways to give, visit the Giant Steps website.