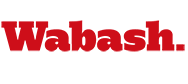 Cancer Treatment Centers of America, and Richard and Dr. Stacie Stephenson to Honor Cancer Fighters at Monon Bell Classic
November 6, 2018

On Saturday, Nov. 10, two storied football programs will take to the field for the 125th annual Monon Bell Classic when DePauw University and Wabash College compete in a game televised by Fox Sports Midwest.

Cancer Treatment Centers of America® (CTCA) and Wabash College will pay tribute to patients who were treated at CTCA and won their fight against cancer during a halftime ceremony inspired by the theme "Two Giants. One Fight." The theme honors the remarkable achievements of both Wabash and CTCA in their pursuit of victory in their respective endeavors.

Attending a VIP reception hosted by CTCA Founder and Chairman Mr. Richard J Stephenson and Chair of Functional Medicine Dr. Stacie J. Stephenson will be CTCA "Cancer Fighters" Steven Box, Robbie Robinson, Mark Roberts, and Larry Conley. Tom Runge, long-time Alumni Director at Wabash College and himself a cancer survivor, will also be honored.

"Just as our vic

torious patients ring a bell after completing treatment at CTCA, so, too, will the victor of the Monon Bell Classic," said Mr. Stephenson, Wabash College alum (Class of '62). "We are honored to be part of this historic event."
"We identified extraordinary parallels when forming this partnership," said Wabash President Gregory D. Hess. "CTCA's integrative approach to treating cancer is similar to our schools' holistic approach to liberal arts education. And when we discovered that CTCA patients — surrounded by their entire care team — ring a bell when they complete treatment, we saw a natural fit with the pride DePauw and Wabash take when winning and ringing the Monon Bell."
Wabash and DePauw first met on the gridiron in 1890. The Little Giants of Wabash lead the overall series 61-54-9 and have won eight of the last nine meetings between the schools. A sell-out crowd of approximately 9,500 fans are expected for Saturday's 125th meeting.
A Monon Bell Podcast
This week's edition of the "Wabash On My Mind" podcast talks to campus historian and Professor of Chemistry Emeritus David Phillips, as well as standout Wabash quarterbacks Steve Hoffman '84 and Jake Knott '03, for a special Monon Bell 125 podcast. We look back at the history of the rivalry and dive into some noteworthy games...including "The Catch." Just click the red arrow in the graphic below and enjoy.