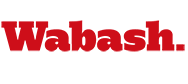 Stepping Up to the Plate
by Christina Egbert

February 23, 2018

Every time Jordan Hansen '18 steps onto the baseball field, he feels like a little kid again.

The Saturday morn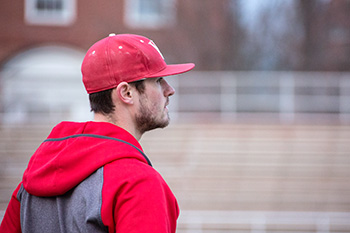 ing jitters he used to get waking up for games still haven't gone away.
When he finally makes it to the field, he delights at the fresh dew on the grass.
It's time to play.
So he puts on his uniform and his long socks. He makes sure his hat is just right and his shoes are tied, and someone will probably have to tell him that his back pocket is sticking out.
"You try to get everything together and then you run out into the grass like a bunch of kids," Hansen said.
Hansen grew up swinging at a tennis ball with a bat in his backyard for hours. But it wasn't his dad on the receiving end with a glove on his hand — it was his grandma.
"My grandma always says she was the person to introduce me to sports," the baseball captain said, "which is probably true. I was never an inside-kid. I wanted to be outside and doing things, and baseball was just a pastime I ended up falling in love with."
Hansen's dad died of pancreatic cancer a short four months after it had been diagnosed. Hansen was only two years old.
"I have no real recollection of him at all, which can be hard.
"When there's not a lot of personal memory, you can only rely on stories and pictures. But, growing up, people would often say, 'Wow. You're becoming so much like your father.' I really didn't know what that meant, and I still don't. But it's a good feeling knowing that, in some way, shape, or form, he is still a part of my life and lives through me."
For most of Hansen's childhood, it was just him and his mom. Some of his favorite memories include long car trips together. The music that played in the background is some of the music he still listens to today.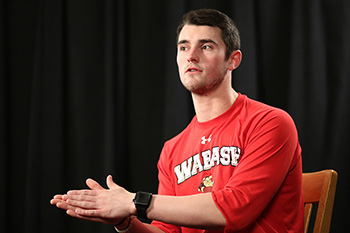 He also remembers that, even though their situation was difficult, she always tried to be happy.
"I find myself doing those same things. Making jokes, being happy, providing a good energy in a room, or just being genuine with people, listening and giving advice — those are all things she did for me.
"I admire her. I don't give her enough credit for just being there for me. I will always look up to her and respect her for what she did for me, what she's given for me, and the life that she's provided me."
Hansen said he's probably a better man because of everything his mother provided for him, including perspectives on life he might not have understood otherwise.
"I think seeing that in the family structure, gender roles don't have to be confining. It can be much different and, frankly, it should be much different. I think men and women are synonymous with each other, and I value having that perspective."
When his mom needed help, she often called on Hansen's aunt and grandma. All three of them encouraged him to talk about what he was feeling. He developed a wide-range of emotions and found it pretty easy to be empathetic, something he said is part of growing up with all women.
But how does that fit in at an all-male institution like Wabash?
"Here at Wabash, a lot of guys are really passionate about a lot of things. I think it was a little bit easier knowing that I could still be emotional and be passionate and that would be accepted."
In fact, Hansen believes he understands the concept of the Gentleman's Rule a little better because of the way he was raised.
"The empathy that comes with the Rule, that comes with listening before making decisions, is very similar in the way I had to value my mom and think about where she was coming from and the circumstances we were in.
"That's a similar concept to the Gentleman's Rule – the decisions you make reflect not only on yourself but also the College and your peers."
Hansen's family makes it to as many games as they can throughout the season. Mom, stepdad, little sister, and even grandma when she can make it – they're all there for him. And they always have been.
That's why, at the end of the day, there's always time to play baseball in the grass.