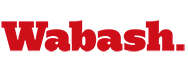 Wabash Glee Club 125th Anniversary Dinner & Concert
September 13, 2017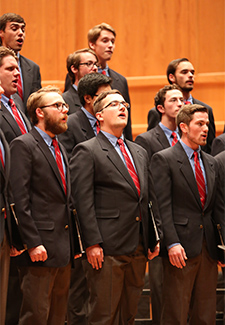 In 1892, the founding members of the Wabash College Glee Club first gathered to make music together. Since then, more that 1500 Wabash students have counted themselves members of this musical brotherhood. Today, 125 years later, the Glee Club continues to play a vital role in the life of Wabash College, bringing joy and inspiration to the lives of its members—and to their audiences by "spreading the fame of her honored name."
To celebrate the occasion, Glee Club alumni from near and far will return to Wabash College on September 28-30 for the 125th Anniversary Reunion.
The weekend will be a great opportunity for Glee Club alums to reconnect with classmates; to meet their "brothers in song" from other eras; to swap stories and reminisce; to stroll the campus once again, noting what has remained and what is changed; but, most importantly, to raise their voices in harmony – in rehearsals that will culminate in an evening of song for families, friends, and other members of the Wabash community.
The public is cordially invited to attend the Glee Club's 125th Anniversary Dinner and Concert on Saturday evening, September 30, when more than 150 Glee Club singers will combine their voices in spirited harmony.
The 125th Anniversary Concert will take place in Knowling Fieldhouse, in the Wabash College Allen Athletic Center. The schedule for the evening includes a reception and cash bar at 5:30 p.m.; dinner at 6 p.m.; concert at 7 p.m.; and "Afterglow," at 8:45 p.m.
Tickets for the event are available by advance purchase only. Online purchase at: www.wabash.edu/ecommerce/GleeClub.cfm Tickets may also be purchased by contacting Michele Ward at 765-361-6369, or wardm@wabash.edu. Purchase tickets by Sunday, September 24.