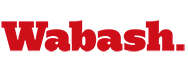 Chief Judge Diane P. Wood to Receive Peck Senior Medal
by Richard Paige

April 21, 2017

Wabash College President Gregory Hess announced that Chief Judge Diane P. Wood, United States Court of Appeals for the Seventh Circuit, is the 2017 recipient of the David W. Peck Senior Medal for Eminence in the Law.

Wood will be on campus to deliver a lecture – "Public Service and Private Initiative: An American Tradition" – at 5 p.m. on Monday, April 24, in Baxter Hall room 101, and will receive the Senior Peck Medal thereafter at the 44th Annual Peck Dinner.

"Chief Judge Diane Wood has been a true trailblazer at every juncture of her career, and she is one of the most respected judges in the country," Hess said. "She is a brilliant scholar who listens carefully to all sides before forming her opinions. She is a model of critical thinking and civil discourse, and I am pleased that our students will have the opportunity to learn from her."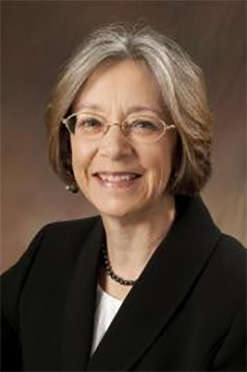 Twice on the shortlist for the U.S. Supreme Court, her breadth of experience includes teaching international trade, anti-trust and technology transfer disputes at the University of Chicago Law School. Further, Mother Jones has described her as a "rockstar of the written word" for wide-ranging scholarship including "The Rule of Law in Times of Stress," "Anti-Trust at the Global Level," and "Sex Discrimination in Life and Law."
A graduate of the University of Texas (B.A. 1971/J.D. 1975), she began her legal career clerking for Judge Irving L. Goldberg of the Fifth Circuit and for Justice Harry Blackmun, making her one of the first female law clerks on the U.S. Supreme Court.
She worked briefly at the U.S. State Department, focusing on international investment, antitrust, and transfer of technology issues, before going into private practice. In 1980-81, Wood taught at the Georgetown University Law Center before joining the faculty at the University of Chicago Law School in 1981, serving as associate dean from 1989-92. Prior to becoming a judge of the U.S. Court of Appeals for the Seventh Circuit in 1995, Judge Wood was the Harold J. and Marion F. Green Professor of International Legal Studies.
"Chief Judge Wood epitomizes the reason lawyers value the privilege of arguing their cases in front of the United States Court of Appeals for the Seventh Circuit," said Josh Minkler '85, the United States Attorney in the Southern District of Indiana. "She critically examines your case in tough but fair manner requiring a well written appellate brief and thorough preparation for oral argument. Judge Wood makes you a better lawyer. When a judgment on a case prosecuted by our office is affirmed by that court, we know we have done our job well. Judge Wood honors Wabash College by joining other outstanding recipients of the Peck Medal."
Wabash alumnus John Collett '24 established the Peck Medal to honor his fraternity brother Judge David W. Peck '22, who practiced law for many years at Sullivan & Cromwell in New York City and also served as presiding justice of the courts in Manhattan and the Bronx.
For over four decades, the Peck Dinner has provided a unique opportunity for Wabash students interested in the law to meet lawyer alumni and to benefit from the wisdom of the Senior Peck Medal recipient. The event also recognizes student Prelaw award winners.
Senior Peck Medal Recipients
1974 Cleon H. Foust '28
1975 Bethuel M. Webster
1976 William D. Ruckelshaus
1977 Whitney N. Seymour
1978 Harold A. Stevens
1979 Victor G. Rosenblum
1980 Paul H. Buchanan, Jr.
1981 Byron Hollett '36
1982 Richard D. Cudahy
1983 Thomas M. Lofton
1984 William F. Harvey
1985 William I. Garrard '54
1986 Richard O. Ristine '41
1987 Charles E. Rice
1988 Thomas K. Milligan '63
1989 Sara Evans Barker
1990 James E. Bond, Jr. '43
1991 Bruce A. Polizotto '63
1992 Pasco Bowman III
1993 Roger D. Billings, Jr. '59
1994 David N. Shane '70
1995 Richard Epstein
1996 Vincent F. Grogg '55
1997 Frank M. Rasmussen '56
1998 Timothy A. Guiden '82
1999 Robert George
2000 Dock McDowell, Jr. '72
2001 Richard Neely
2002 Randall T. Shepard
2003 Edward B. McLean
2004 David E. Kendall '66
2005 Theodore R. Boehm
2006 John T. Noonan, Jr.
2007 Geoffrey R. Stone
2008 Stephen L. Carter
2009 Morris Dees
2010 John R. Crook '69
2011 Bryan A. Stevenson
2012 William Neukom
2013 David Hamilton
2014 Thomas B. Griffith
2015 John Daniel Tinder
2016 Ken Falk
2017 Diane P. Wood