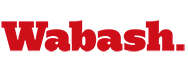 White, Mikesell to Honor Herring
by Steve Charles

September 7, 2016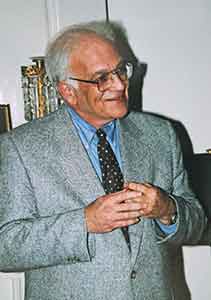 Former Wabash President Patrick White H'10 and Professor Emeritus Phil Mikesell '63 are among those returning to campus Sunday to pay tribute to the late P. Donald Herring H'84 at a memorial service in the College's Pioneer Chapel.
Herring, who served Wabash for 37 years as Collett Professor of Rhetoric, Chair of the English Department, Chair of the Humanities and Fine Arts Division, and Dean of the College, died July 5 at St. Vincent's Hospice in Indianapolis.
He began his teaching career at the University of Chicago, where he counted White among his students.
"He was an amazing teacher, an influence on my entire life, and a great friend during my time at Wabash," says White, now president of Millikin University.
Professor Emeritus of English Tobey Herzog H'11 and IU-Indianapolis Law Professor Tom Wilson '78 will also offer remembrances at Sunday's service, which begins at 2 p.m. in the Pioneer Chapel.