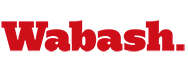 IAWM Honors Ted Grossnickle '73
by Tom Runge

February 10, 2014

The Board of Directors of the Indianapolis Association of Wabash Men honored Wabash Trustee Ted Grossnickle '73 as their Man of the Year. The award was presented as part of the IAWM's Winter Bash celebration on February 8, 2014.

Ted's many accomplishments were cited by Hugh Vandivier '91, seen above reading the award citation. Ted's superb performance as a Vice President and then Acting President at Franklin College was credited with saving the institution during one of its toughest times. Ted went on to start Johnson Grossnickle & Associates (JGA), a professional fundraising organization. JGA served Wabash as campaign counsel during the very successful Campaign for Leadership in the early 2000s.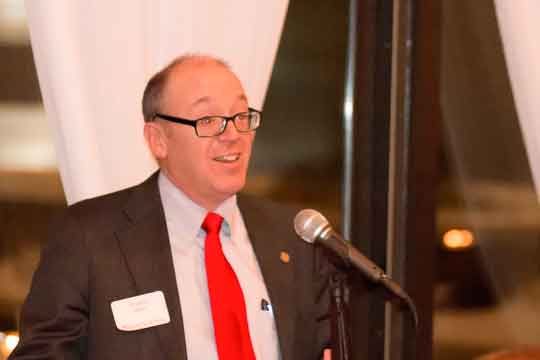 Before the presentation, Wabash's 16th President, Dr. Gregory Hess, gave an insider's view to his first seven months in office as he outlined his first initiatives to create a stronger, more vibrant Wabash.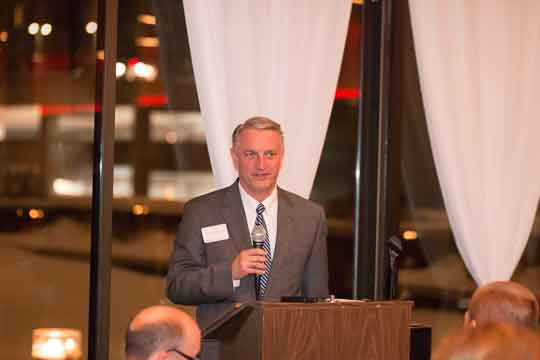 Representing the College, in addition to President Hess, was Dean of Students Mike Raters '85.
Many thanks to Steve Badger '87, the current IAWM president, for serving as the evening's emcee and to Dustin DeNeal '04 of the IAWM for setting up the entire evening. A good time was had by all!
Photos:
Top - Hugh Vandivier '91 reads the award citation for Ted Grossnickle
Middle - President Gregory Hess addresses the group
Bottom - Ted Grossnickle '73 accepts the award
For more photos of the evening, click here.