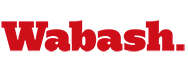 2013 Alumni Directory Mails September 17
by Tom Runge

September 10, 2013

The 2013 Alumni Directory is set to mail on September 17, 2013. Alumni ordering the directory, in print and/or CD versions, should expect to see the directory in their mailboxes by the end of September.

Almost 1,000 alumni ordered a form of the directory and over 52% of our alumni body provided updates to the College for the directory.

Can't wait to look someone up in the directory? The most up-to-date information is always available on-line here.