September 28, 2004

by Dan Simmons '70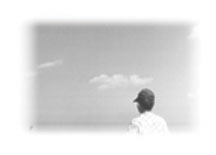 For a long time I used to make the same joke when talking about my two brothers and me:

"You see, there was enough genetic material for one really well-rounded human being. Unfortunately, it was spread over the three of us."

Now I realize it really wasn't a joke.

The three of us are scattered to the antipodes in almost every way possible. Geographically, my older brother Ted lives in Florida, I've rolled to a stop up against the Front Range of Colorado, and my younger brother Wayne lives in Southern California. Chronologically, Ted was born in 1932, I showed up in 1948 (there was a sister, Anne, in between, but she died shortly after she was born), and Wayne was born in 1951. In terms of personality, the differences can be measured in parsecs, not miles or years.
Ted is a mumbler, a mutterer, a hermit who rarely ventures out and who never makes eye contact when he does. He reads voraciously, but in the isolated, solipsistic way that leads him to say "water trow" instead of trough. His method of getting his way is pure passive-aggression—silent refusal to act or cooperate to the point that it gives Bartleby the Scrivener a bad name. He decided to become a cartoonist and gagwriter in the early 1950's—it allowed him to stay in his room for five decades—but never earned enough money from it to pay income tax. To survive, he lived off other people's incomes and properties, allowing our kind Uncle Wally to support him for decades, taking our parents' social security and insurance money when they died, selling off all their (and Wayne's and my) possessions for two cents on the dollar, and later using up all the money and property that our uncle left him when Wally died in 1982. When Uncle Wally's savings ran out and there was nothing left to sell, Ted finally got a real job in his 60s—working nights in a convenience store—and retired to collect social security shortly thereafter. If Ted were to awake, as Kafka's character did, as another species, he'd probably be a vole.

As small and timid as Ted seems, my younger brother Wayne is big, booming, burly, and outgoing. If he were to have a Kafka-esque awakening, it'd probably be as that amusing Phil Harris-voiced bear from the old Jungle Book animated film. Whereas Ted is almost too afraid to drive a car—or ride in one without extensive and constant warnings to the driver—and all but refuses to fly, Wayne has driven race cars for decades, was a skydiver, has a soarplane pilot's license, runs an accident investigation and private detective agency with his wife, packs heat (both .38 caliber and 9mm, depending on the situation), thinks nothing of driving his huge motorcycle across the continent on a whim and is a source of endless amusement to waitresses. He reads little outside of his profession of accident investigation except for the occasional true crime or motorsport book and his brother's novels, but is a born storyteller. There are still a half-dozen movies I refuse to watch because Wayne's oral versions of them are infinitely funnier.

The middle brother, Dan—me—falls somewhere between these two. I like to think that I'm friendly and sociable but unwilling to suffer fools, which probably means that I'm impatient and judgmental. An elementary school teacher for 18 years—specializing at the end in setting up and teaching a university-level gifted-talented program for sharp kids in grades four through six—I became a full-time novelist and writer in 1987. As I like to say when queried—I tried to find honest work but there wasn't any available. If the Kafka Effect were to strike me, I might awaken as a pudgy, bespectacled, slightly distracted badger.
Last week my wife Karen and I had the pleasure of driving from Colorado to central New York to attend our daughter Jane's graduation from Hamilton College, then driving her and her stuff home across the heart of the country. Our Land Cruiser was crammed to the gunwales and so, it seems, were all our thoughts.

On our second day heading home we drove down to Granville, Ohio, to Denison University, Karen's (and her father's) alma mater. Then faced with a choice of roads West, we decided on I-74 after Indianapolis.

This route is a river of memory for me. As we drove that day, my brothers came to mind more than a few times.

At Indianapolis, the checkered flags were out the week before the 500, the Speedway was roaring with practice laps, and I had to recall all the races we went to in the early- and mid-1960s. My dad was a manager for Sun Electric Corporation and spent all of May at the track in charge of their garage at Gasoline Alley; driver friends like Ronnie Duman, Chuck Rodee, Duane Carter, and Rodger Ward would come out with Dad to our hometown of Pittsboro for catfish dinners at Frank & Mary's Tavern; teenaged Wayne spent most days and nights haunting Gasoline Alley in pit-crewman coveralls, while Ted prowled the area clutching his little 8mm movie camera. (We have some great home movie footage of Graham Hill's nostril hair from the time when Ted pinned the British driver in a phone booth and wouldn't let him out.)

Down the road from Indianapolis is Pittsboro, where I lived during my high school years and where my parents died of cancer in 1967. I was just a few months into my freshman year at Wabash—and enjoying it beyond words—when my mother became ill in December. She died the following May. That August, my dad fell sick with what they first diagnosed as walking pneumonia, but when we drove down to pick him up from the hospital, the doctor told us on the phone that it was actually lung cancer. Dad died on December 7 of my sophomore year.


Dan, Ted, and Wayne Simmons



My brothers and I reacted as differently as one might expect. Ted—who'd left Uncle Wally's apartment in Chicago to live with us while Mom was sick—had a nervous breakdown during her illness and fled to Wally's. Our uncle brought him back. Wayne— still in high school—suffered it all in silence. I tried to take charge of things as much as I could during that period, but many of my decisions make little sense to me now. After Dad died in December of 1967, I still insisted on buying a Christmas tree, decorating it with the family ornaments for one last time, and buying and wrapping presents for the three of us. I never have been good at surrendering traditions—or an era in my life.

Not long after our father died, Wayne decided to drop out of high school (he later returned and finished) and to go off to live with a former race driver and his family with plans to become a professional go-kart racer. I thought this was a bad idea and blocked the doorway with my body—a mistake. At that point Wayne was already five inches taller and 50 pounds heavier than me. That evening we smashed up a lot of furniture. (Ted took cover in his room.) The brawl ended up a draw—Wayne didn't get out the door right then—but while I was applying Mercurochrome, he took off.

Driving west on I-74 beyond Pittsboro last week, Karen, Jane, and I soon came to the Crawfordsville exit.

I have no doubt whatsoever that Wabash College saved my future—if not my sanity —during those months and years. I often wonder how Wayne would have fared a few years later if he'd been at a small college that cared about him rather than Indiana University, which he dropped out of almost without being noticed. Wabash simply didn't let me leave. When, in January 1968, I shook Dean Moore's hand, explained that I was out of money and said farewell, he just rolled his eyes as I walked to the door and snapped, "Sit down, Simmons. We're not done with you yet."

Ted was the only person who came to my graduation in 1970. But by the time I'd taken off my cap and gown, he was gone.

In 1995, however, when the College generously awarded me an honorary doctorate, Wayne and his wife, Trudy, flew from San Diego to attend the Commencement, and while I was standing there in cap and gown after the ceremony, 13-year-old Jane gave me the hug I'd missed 25 years before.

Passing through Peoria, Illinois, where I was born, we soon came to the tiny town of Brimfield, population 650, speed electrically timed. I've written about this little town—disguised as "Elm Haven"—in several of my novels. We moved around the Midwest a lot during my childhood, but the four years in Brimfield were the happiest for Wayne and me, the center of my childhood, if not one of the centers of my life. It was the kind of pure kid existence that the late Jean Shepherd chronicled so well.

Outside of Brimfield, on a remote hill between the woods and cornfields, is Calvary Cemetery, where my parents, sister, and other family members are buried. The last time we brothers met there, in 1982, we were all in black suits for Uncle Wally's funeral. But my memories of this stop go back earlier to when I was in fourth grade, keeping a journal in a tiny notebook, and waiting for Ted's visit when he would come down from Chicago with Wally—"T-Day minus 11 days, T-Day minus 10 days" the journal entries would go. T-Day, of course, being "Ted Day." We especially enjoyed it when he came for "Old Settlers"—an end-of-summer town fair that I've written about in several books. Old Settlers was the last glorious celebration of freedom and summer before the dour days of school descended like a cold steel curtain.


Sometimes I

think the Mafia

guys and the

Iraqi dictator

types are right:

truste only

blood and

family.
One Christmas in Brimfield, after all the wrapped presents had been opened, Ted said, "Why don't you look in the other room?" There in Dad's study he'd arrayed dozens of elaborate models that he'd spent the year building for us—atomic spacecraft and WWI biplanes and armored personnel carriers and jet aircraft. Along with the models, Ted offhandedly gave me several boxes of books—science fiction magazines, the old blue-and-white Ace Double Novels, scores of paperbacks—which I devoured for months on end. To this day, I can open one of those paperbacks to the page I left off reading in 1959. Those books, that wild immersion, for better or worse, changed my life and prompted me to become the writer—frequently of science fiction—that I am today.

Sometimes I think the Mafia guys and the Iraqi dictator types are right: trust only blood and family. However many interesting friends and acquaintances we make in life, trust and the ultimate connections in life may come back to DNA—however thinly spread it is.

The last nine weeks before my trip to Jane's college graduation was a surreal nigh tmare for me—a series of debilitating kidney stones, lithotripsy, and surgical procedures that didn't work, middle of the night trips to the ER and hospital stays, truly absurd levels of constant pain, and a scheduled final surgery that threatened to take away my last chance to drive to New York to see Jane graduate. A lot of friends checked in during this nightmarish period, but my brothers—even Ted, who avoids telephones like snakes—called the most frequently.

One week before Jane's graduation I was lying in a Jack Nicholson-chic surgical gown in pre-op, intravenous drip in, waiting to be wheeled into surgery, when a friend of ours named Bill—a nurse at the hospital—dropped in to keep me company. We talked about his recent visit to see his older brother—one of the world's leading scientists on fresh-water diatoms—who is dying of a brain tumor. Bill's brother loves to see the flowers in his garden every spring, but is now too weak to go outside or stand at any of the windows overlooking the garden. So Bill did a wonderful thing during his visit—building flower boxes along all the windows his brother could see from his couch, then sending a gift certificate for the flowers.

Just as we were finishing this conversation, the surgeon came in and announced that the morning's intravenous x-rays showed that the final blocking kidney stone had disappeared, that surgery wasn't necessary. I could drive to Jane's graduation after all. This was the perfect combination of a fourth-grade snow day, an unexpected refund check from the IRS, and the reprieve phone call from the governor with three minutes to go before they threw the lever.

I wished that I could send that little reprieve and a thousand more like it to Bill's brother.

When I got home that day, hospital bracelet still on my wrist, the first calls I made were to my brothers. Wayne and I are trying to talk Ted into meeting at the Old Settler's fair in little Brimfield, Illinois, in August. We may have to fly to Florida to drag Ted onto the plane, but we're serious about this. No black suits this time. Just corn dogs and Ferris wheel rides and that wonderful Tilt-a-Whirl nausea—1960 redux.

I think we'll convince him. Wayne does, after all, pack both a .38 and a Glock 9.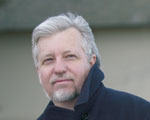 Dan Simmons is the award-winning author of 17 novels, including the Hugo-Award-winning Hyperion, and three collections of shorter fiction. His 2003 novel Ilium won the 2004 Locus Award and was nominated for the Hugo. A Winter Haunting, set in fictional Elm Haven, Illinois, won the 2003 Colorado Book Award. Olympos, the conclusion of the epic tale begun in Ilium, will be published by Harper Colliins early in 2005.


Visit Dan Simmons's web site at DanSimmons.com.