International Center
Academic Advisor
You need to make an appointment with your academic advisor as soon as possible. It is vital to discuss your overall academic career with your advisor and develop a basic plan for graduation before attempting to choose a study program. Before you can choose a country or program for study, you must know what you need to study and when. How will OCS fit into your overall plan to graduate?.
Before sitting down with your advisor, please prepare by taking a close look at your progress toward graduation. Using your re-cap card (available from your advisor or the Office of the Registrar), enter the names /numbers, (no grades) of all of the courses in which you have credit in the correct spaces on the form. The chart is set up by semester and by category of credit. During your advising session, discuss the rest of your college career, the courses that remain to be completed, and the best semesters for taking each course. Essential to your off-campus study plan is to include in the appropriate places the courses that should be taken during the fall and spring of your junior year, and to determine which courses may and may not be pursued off-campus at all due to Wabash or departmental requirements and their timing. There may be courses that you do not want to take off-campus at any time; make sure that you plan for this too. Graduation requirements are found here. Now you are ready to choose an off-campus study program that will allow you to "stay on track" to graduate.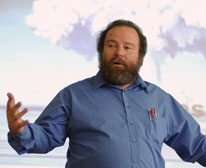 Search for programs on this web site that will enhance your academic experience, enable you to experience things that you would not be able to do on campus, and fulfill requirements.
Click here to explore programs in Spanish, French, German, or English.
Discuss with the Director of the International Center possible programs that you think might provide you with the academic experience that you need.
Once you choose a program, the committee requires you to have that specific program AND a plan of graduation along with a Course Approval Form approved by your academic advisor and the department chairs of each of your majors. Please print your final graduation plan from the on-line application (horizontally on one page) and staple it to the Advisor/Department Chair Program Approval Form. Take them to your advisor and chairs for their final review, approval, and signatures. Then, please bring these forms to the International Center, 512 W. Wabash Avenue, no later than the deadline of 4:00 pm Friday, November 27, 2015.