Giving
Programs & Facilities
Wabash welcomes gifts from alumni, parents, and friends for programs and facilities. Gifts to these areas include expendable funds (non-endowed) for the people, programs, and places that are at heart of the Wabash liberal arts living and learning experience.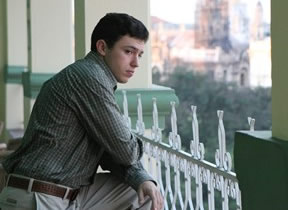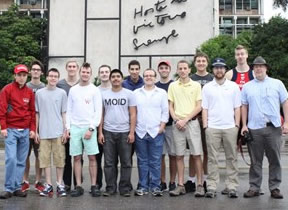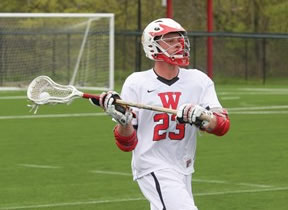 ---
Current needs for programs and facilities include the following areas:
Immersion Learning
Immersion Learning Courses involve groups of students and faculty on trips that combine travel with on-site activities that hone critical thinking skills and build competence in operating in new, unfamiliar settings. Because these immersion trips grow out of coursework – and are subsequently made an integral part of classroom learning back on campus – they are of lasting impact and value.
Students and faculty in Immersion Learning Courses have traveled to Paris, Brussels, and London, to Ecuador and Ireland, and even to the Galapagos, where advanced biology students retraced the footsteps (and the discoveries) of Charles Darwin. Immersion Learning Courses are thoroughly interdisciplinary, involving students and faculty from the sciences, foreign languages, history, political science, literature, art, economics, and even religion. Wabash seeks expendable support to continue and expand Immersion Learning opportunities. A typical Immersion Learning Course trip costs about $3,000 per student or about $30,000 for a class of 10 students and a professor.
Internships
An internship is a substantive work and learning experience related to a student's major or career goal that involves working under the direct supervision and monitoring of practicing professionals. Some internships are paid, some are not. Pay depends on the industry, the organization, and often the popularity of the internship. The purpose behind an internship is to provide an experiential opportunity—the reward comes from that experience for the student. The need to provide immediate dollars for internships is especially pressing as the College desires to provide stipends for students who complete internship experiences. An internship stipend can range from $2,500 to $3,500 per student depending on the length and location of the internship.
Athletic Facilities
Wabash made significant enhancements to its outdoor athletic facilities in 2011. Funding and naming opportunities still exist for Mud Hollow Stadium and Goodrich Ballpark. Contact Steve Hoffman in the Wabash Advancement Office at (765) 361-6236 for additional information.
Intercollegiate Lacrosse
In May 2013 Wabash announced that it will become the ninth school in the North Coast Athletic Conference to add intercollegiate Lacrosse as a varsity sport beginning with the spring 2015 season. The College seeks start-up funding for things like recruiting, facilities enhancements, equipment, and budget needs. Contact Steve Hoffman in the Wabash Advancement Office at (765) 361-6236 for additional information on how you can be part of supporting the exciting addition of varsity Lacrosse at Wabash.