Fine Arts Center Box Office
Events
VAS PRESENTS: KAKI KING
Tuesday, November 7, 8:00 PM

Wabash College Fine Arts Center
Salter Hall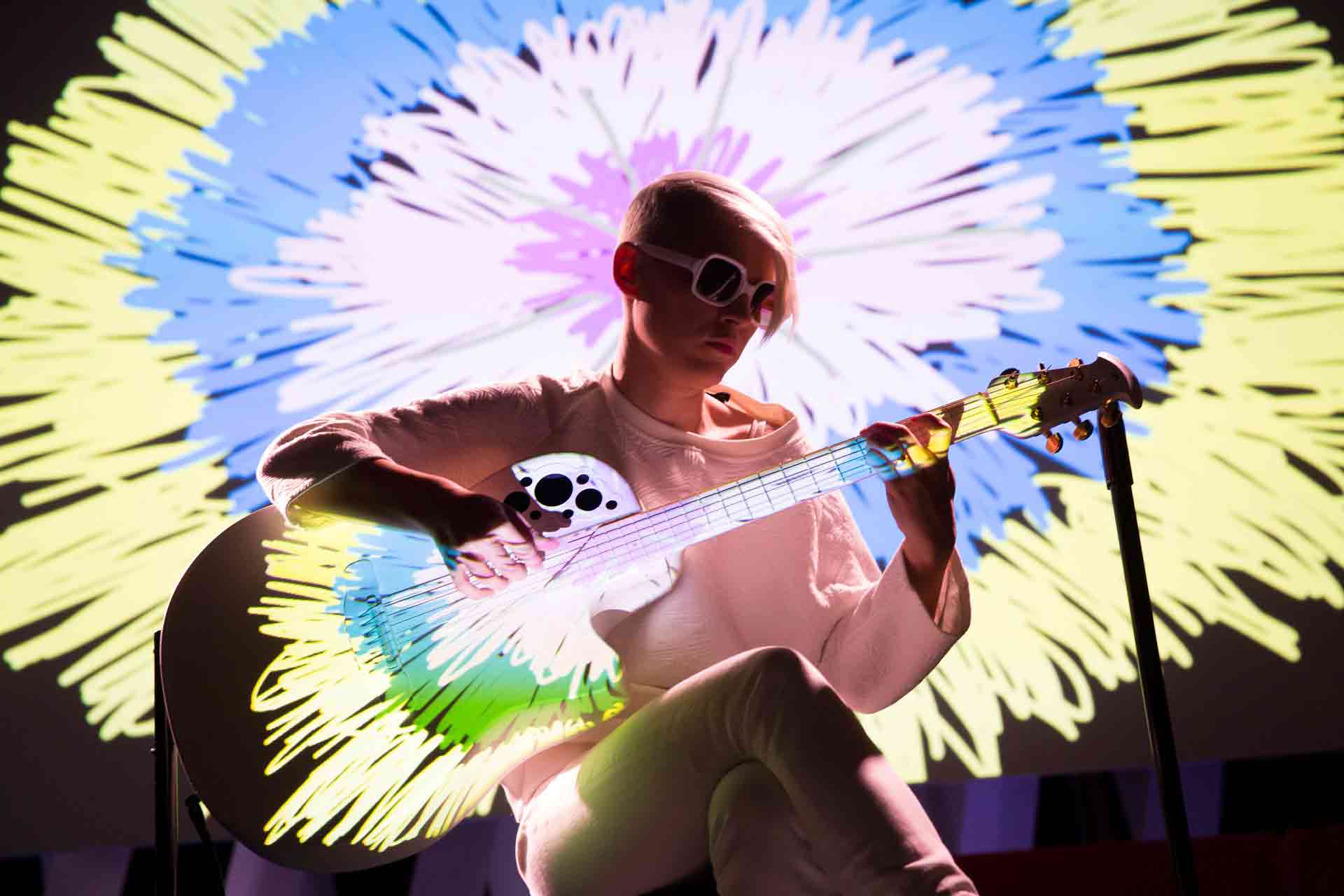 Kaki King,Visionary Guitarist & Composer | Uncharted: Power of Dreams:https://www.youtube.com/watch?v=kDiT8WBxxFE
Hailed by Rolling Stone as "a genre unto herself" and their only female choice on their "New Guitar Gods" list, composer and guitarist Kaki King is a true iconoclast. Over the past 10 years the Brooklyn-based artist has released six extraordinarily diverse and distinctive albums (from which B-sides & Rarities has been largely culled), performed with such icons as Foo Fighters, Timbaland, and The Mountain Goats, contributed to a variety of film and TV soundtracks including Golden Globe-nominated work on Sean Penn's Into The Wild, and played to an increasingly fervent following of music lovers on innumerable world tours.
Kaki King will be bringing her newest show to Wabash, which combines her virtuosic guitar skills with theatrical video-mapping for an immersive experience that will be remembered for years.
FINE ARTS BOX OFFICE
Fine Arts Center
Wabash College
765.361.6411
finearts@wabash.edu
Twitter
Box Office Hours
Monday – Friday, 8:30am-noon and 1:30-4pm, and 90 minutes before curtain time for ticketed events.
Ticket Information
Admission is FREE to all events. Free tickets are only required for Theater Productions and Visiting Artist Series events. All events are subject to change.
Visit www.wabash.edu/calendar for the latest calendar information.
Sponsors
The Visiting Artist Series is funded in part by the Tippecanoe Arts Federation, the Indiana Arts Commission, and the National Endowment for the Arts.
If you have any technical difficulties when reserving tickets, please contact the Fine Arts Center Box Office at 765-361-6411 or finearts@wabash.edu.