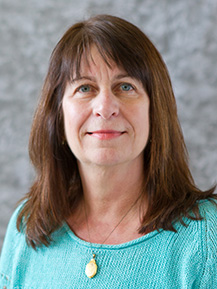 Kealoha L. Widdows
PROFESSOR OF ECONOMICS, JOHN H. SCHROEDER INTERDISCIPLINARY CHAIR IN ECONOMICS
Dr. Kealoha Widdows is the senior member of the Economics Department at Wabash College and holds the John H Schroeder Interdisciplinary Chair in Economics. She joined the Wabash faculty in 1987 and since then has served in a number of administrative capacities, including Department Chair, Chair of the Social Science Division, and Acting Dean of the College. In addition to her work at Wabash, she also has considerable experience teaching abroad, including appointments at Waseda University in Japan, National Chengchi University in Taiwan, and Universiti Teknologi MARA in Malaysia. At Wabash, she regularly teaches Introduction to Economics, Intermediate Microeconomics, Industrial Organization, and International Economics. As Coordinator of the Mellon Grant for Asian Studies, Dr. Widdows is currently involved with developing an international studies minor focusing on East Asia. She is also interested in the Economics of the Arts and recently received a GLCA New Directions Grant for her study of cost trends in artisan violin making.
Dr. Widdows enjoys leading immersion trips and has taken students to Ecuador to study the political economy of oil production as well as to Europe to learn about policy-making in the EU. Outside of her academic interest, Dr. Widdows is an avid amateur pianist and enjoys playing chamber music with students.
EDUCATION
Ph.D., Purdue University, 1987
M.A., University of Chicago, 1981
B.A., Reed College, 1978
RECENT COURSE OFFERINGS
ECO 101 - Introduction to Economics using Calculus
ECO 291 - Intermediate Economics
ECO 333 - Industrial Organization
ECO 277 - The Global Economy
Freshman Tutorial on High-Performance Asian Economies
Under Construction:
Economics of the Arts
East Asian Economies
RECENT PRESENTATIONS
Bei, Lien-Ti, Tsai-Ju Liao, and Kealoha Widdows, "The Effects of Culture on Women's Opinions and Consumption Values for both Hedonic and Utilitarian Products in China and Taiwan, American Council on Consumer Interests, Columbus, Ohio, April 2005 (with Tsai-Ju Liao and Lienti Bei).
"The Influences of Women's Self-Perceptions on their Household Contributions: A Comparison of Three Chinese Societies." ACR Conference on Gender, Marketing, and Consumer Behavior, Madison, Wisconsin, June 2004 (with Tsai-Ju Liao, Lienti, Bei, and Richard Widdows).
"Service Leadership and the Changing Balance of Power in CRM," Society of Consumer Affairs Professionals Annual Conference, Philadelphia PA, April 27-30, 2003. (With R. Widdows.)
"The Structure of the Japanese Retail Sector," 2001 GLCA/ACM Conference on The Japanese Economy, Waseda University, Tokyo, Japan, June 2001.
"The Internet and Consumers", 1999 International Conference on Minsheng Field Exchanges Between East and West at the Turn of the Century, Fu-Jen University, Taipei, Taiwan, December 11, 1999.
RECENT PUBLICATIONS
Rha, Jong-Youn, Kealoha Widdows and Richard Widdows, (2002), "Service Leadership and the Changing Balance of Power in CRM," Journal of Customer Relationship Management, Vol. VIII (2), April 2003, pp. 7-11.
Kovenock, Dan and Kealoha Widdows (1998), "Price Leadership and Asymmetric Price Rigidity." European Journal of Political Economy, Vol. 14, No. 1 (February 1998), pp. 167-188.
Widdows, Richard and Kealoha Widdows (1998), "Beyond the Web Site: Customer Relationship Management in the Online Community." Journal of Customer Relationship Management, Vol. III (1), March 1998, pp. 21-24.
Widdows, Kealoha and Nor Aishah Ahmad, et al. (1998), "The Construction and Performance of a Consumer Attitude Index for Malaysia". Malaysian Journal of Consumer and Family Economics, Vol. 1, 1998, pp. 58-68.
Widdows, Richard and Kealoha Widdows (1995), "Consumer Index Measurements". Mobius, June 1995, pp. 40-42.
Kovenock, Dan, Kealoha Widdows and James Dworkin (1991), "A Model of Duopolistic Unionism Exhibiting Downward Wage Rigidity," Canadian Journal of Economics, February 1991, Vol. 24, No. 1, pp. 55-69.
Kovenock, Dan and Kealoha Widdows (1989), "The Sequencing of Union Contract Negotiations," Managerial and Decision Economics, Vol. 10, No. 4, December 1989, pp. 283-290.
SIGNIFICANT ACTIVITIES
• Recipient of GLCA New Directions Grant for "Historical Prices for New Violins and the Baumol Cost Disease"
• Responsible for developing a "pipeline" program to fast-track Wabash students interested in accounting into Indiana University's Kelley School of Business MSA program
• Helped develop and co-led a special GLCA faculty seminar, "Work and Leisure in Japan" in Kyoto and Tokyo (Summer, 2009)
• Collaborated in the creation and team-teaching of a summer module on politics and globalization in Ecuador (Summers, 2006 and 2007) with special emphasis on the oil industry
• Developed and helped deliver an innovative grant-funded summer program in entrepreneurship that combined a traditional classroom experience with an issue-centered externship at a community business (Summers, 2004 and 2005)
• Co-organized a conference on the Japanese economy jointly sponsored by Waseda University and GLCA/ACM Japan Study in Tokyo in June of 2001
• Collaborated with a colleague to develop an empirical industrial organization course based on upper-level econometrics in which students replicate journal articles
• Helped to develop and co-taught a tied course on the economics and politics of the European Union and led three grant-funded field trips for 15 students to Europe in 2002, 2004, and 2006
•Helped develop an innovative computer-based quantitative skills sequence for undergraduate economics majors to teach basic optimization, statistics, multivariate regression, logit and probit.
• Developed and filmed a telecourse in intermediate microeconomic theory for MUCIA Global, Inc. for distance- learning programs in Malaysia, Indonesia, and Poland.