Wabash
news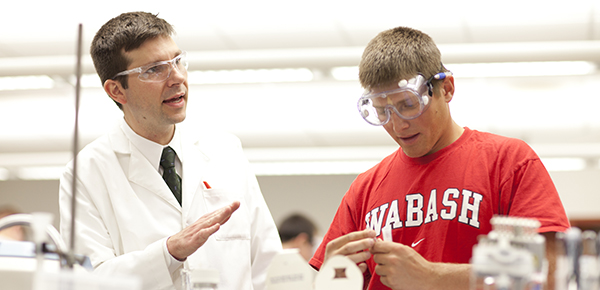 Professors Granted Tenure
President Gregory D. Hess and Dean of the College Scott E. Feller announced the promotion and tenure of three members of the faculty. Professors Christie Byun, Jane Hardy, and Walter Novak all successfully completed the tenure process and in July will assume the rank of associate professor.
Read More
---
Burnett '15 Named Rhodes Scholar

Since Wabash College's founding in 1832, the College has been proud to graduate eight Rhodes Scholars. Jacob Burnett '15 will become the ninth in May.
Read More
Robbins Fund Announced

Clay '79 and Amy Robbins have established The Robbins Family Fund, an endowment that will support student-centered events and activities at Wabash College. The College will begin to develop programming using this fund by early 2015.
Read More
Wabash College Communications and Marketing
P.0. Box 352
Crawfordsville, IN 47933-0352
1-765-361-6396
email:
communications@wabash.edu
---
More News