Wabash
news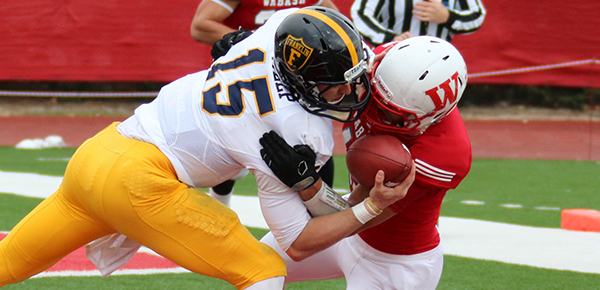 Wabash Wins Hoosier Playoff Matchup
The Little Giant defense roughed up opposing quarterbacks all year. Franklin quarterback Grant Welp learned that lesson Saturday. Six sacks and 11 quarterback hits propelled Wabash to a 33-14 victory.
Read More
---
Initiative Inspires Global Citizenship

At last week's Global Health Summit, alumni, faculty, students, and local citizens met to expand and sustain the College's program that empowers students to become "global citizens in the shrinking world."
Read More
Nine Join Athletics Hall of Fame

Nine Little Giant legends were inducted in the Wabash College Athletics Hall of Fame, including individual All-Americans in football, swimming, and wrestling, and a three-time state champion basketball coach.
Read More
Wabash College Communications and Marketing
P.0. Box 352
Crawfordsville, IN 47933-0352
1-765-361-6396
email:
communications@wabash.edu
---
More News