Alumni
Wabash Club of Chicago
Admissions Offi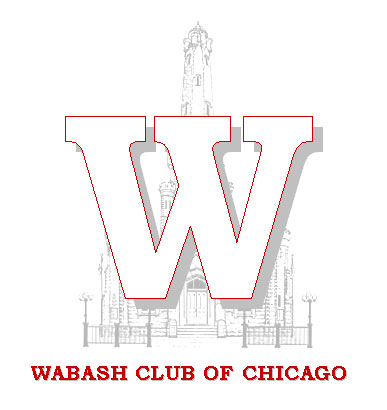 ce Workshop - 3/29/2014
The Wit Hotel (Chicago) - 10:00 AM - 12:00 PM
201. N State St.
Chicago, IL
To help boost our referral numbers and increase our volunteer base, the Admissions Office and the NAWM will host an alumni volunteer workshop on March 29th from 10AM-12PM at the Wit Hotel (Lincoln Boardroom on the 4th floor). The workshops will provide attendees with all of the tools necessary to identify and recruit future generations of Wabash men including roles volunteers can fill, reports on current recruitment strategies, updates on new academic and co-curricular programs, and materials for your recruiting arsenal.
After the workshop we will retire downstairs to State & Lake Restaurant and Bar to watch the March Madness regional games, we hope to see you there!
Contact Joe Martin (martijos@gmail.com) to confirm you will attend the workshop.
---
Wabash Club of Chicago - Spring Scholarship Dinner
When:
Monday, April 14, 2014
Dinner: 7:00 PM (Cash Bar Reception: 6:00 PM)

Where:
Maggiano's
240 Oakbrook Center
Oak Brook, IL 60523
630-368-0314

Cost: $50 per person ($30 per person for classes of 2004-2013)
Program following dinner w/remarks from President Gregory Hess
Please RSVP by April 7 to Michele Ward at 765-361-6369 or email her at wardm@wabash.edu - we accept Visa, MasterCard, American Express, and Discover
If you wish to contribute to the WCC Scholarship Fund, please send a separate check (payable to Wabash College) with WCC Scholarship Fund on the memo line.
---
Wabash Club of Chicago Golf Outing
TBD
If you are interested in getting involved, please contact: Nate Dinger - dingern@gmail.com / (317) 507-9571
---
W.A.B.A.S.H. DAY
Saturday October 14, 2014
W.A.B.A.S.H. Day stands for Wabash Alumni Benefiting And Serving Humanity. It is a national day of community service planned by alumni in local communities and carried out by alumni, family and friends of Wabash College.
If you are interested in getting involved, please contact: Joe Martin - martijos@gmail.com / 773-574-6850
---
WABASH ALWAYS FIGHTS!
Eric Schoettle '93
630-853-9992
eschoettle@comcast.net
Keep up with Wabash Club of Chicago on LinkedIn:
http://www.linkedin.com/groups?about=&gid=2827390&trk=anet_ug_grpp