Alumni
Faculty-Alumni Symposium
"Wally in the lab"
A Wabash Symposium on Exploration & the Liberal Arts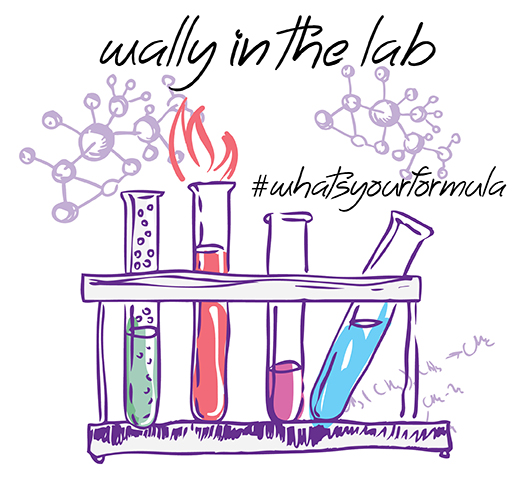 The sixth-annual symposium on the liberal arts put on by a partnership of Wabash faculty, staff, and alumni of the
National Association of Wabash Men and the Indianapolis Association of Wabash Men.

Wabash College Hays Science Hall
Friday, February 20, 2015

* * * * *

Opening Session
12:45-12:55 p.m., Hays Hall 104

* * * * *
Concurrent Colloquia Sessions
1:45 p.m. to 5:45 p.m.

Hays Hall 104

Hays Hall 319

1:00 PM

Michael Medler '74:
Forensic Science: The Truth That is Needed.

Lon Porter:
3D Printing at Wabash: Initial Efforts on Campus and the New Directions in Teaching, Research and Beyond.

1:45 PM
Sara Drury:
The Community as Lab.
Brad Maxwell '83:
Who has more fun than Chemists?
2:30 PM
Neil Schmitzer-Torbert:
Your Brain on GPS.
Matt Brown '95:
Big Data Starts Small, Experimentation after College.

3:15 PM

Amanda Ingram:
The World is My Lab.
Jon Pactor '71:
Wabash Fraternities: Educational Laboratories For The Development Of Men And Sometimes Mischief.
4:00 PM
Shamira Gelbman:
@Twitter is #MyLab: Explorations in the New Media Communications and Political Mobilization.
Joe Trebley '01:
The interface between Science and Business.

4:45 PM
Matt Kriech '00 & Damon Carl '03:
Wabash Brewing: Where Mad Science meets Beer.

Jeremy Hartnett '96:
Volcanos, Ghost Towns, and City Life: Pompeii and Rome as Laboratories.




"Wally in the lab" Reception in detchon Center
5:30 - 6:30 p.m.

* * * * *

"Wally in the lab" banquet in detchon center
6:30 p.m.
Dr. Richard Gunderman '83 will deliver the event's keynote, "Transforming Minds and Hearts in the Laboratory of Life."

* * * * *
The cash-bar reception begins at 5:30 p.m. and an RSVP-only dinner will follow at 6:30 p.m. The afternoon colloquia sessions and reception are free and open to the public. The Wally in the Laboratory dinner is $25 (pre-registration required). To sign up go here. You may also contact Michele Ward at (765) 361-6369 or wardm@wabash.edu.