Academic Programs AT
WABASH
The Liberal Arts at Wabash: Critical Thinking, Careful Judgment, Effective Communication
Wabash College offers qualified young men a superior education, fostering, in particular, independent intellectual inquiry, critical thought, and clear written and oral expression. The College educates its students broadly in the traditional curriculum of the liberal arts, while also requiring them to pursue concentrated study in one or more disciplines.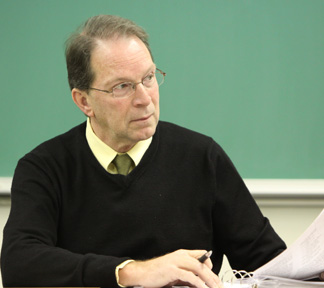 Wabash provides for its students an unusually informal, egalitarian, and participatory environment in order to cultivate qualities of character and leadership in students by developing not only their analytic skills, but also sensitivity to values, and judgment and compassion required of citizens living in a difficult and uncertain world. We expect a Wabash education to bring joy in the life of the mind, to reveal the pleasures in the details of common experience, and to affirm the necessity for and rewards in helping others.
The curriculum at Wabash allows maximum flexibility while providing the broad base of understanding that is the core of the liberal arts concept. Wabash offers 22 majors and minors, a minor in computer science, four areas of concentration, dual degree programs in engineering, and pre-professional programs in business, law, and medicine.
To graduate, Wabash students must complete 34 courses, including the Freshman Tutorial and Enduring Questions; demonstrate proficiency in English composition and in a foreign language; and pass the senior oral and written comprehensive examinations. For a more detailed description of graduation requirements, see the Academic Bulletin.